WHAT IS FAUX STAIN?
Faux Stain is a technique using Chalk Paint + Wax that replicates the look of traditional stain.
We like to use BB Frosch Chalk Paint Powder to make our Chalk Paint.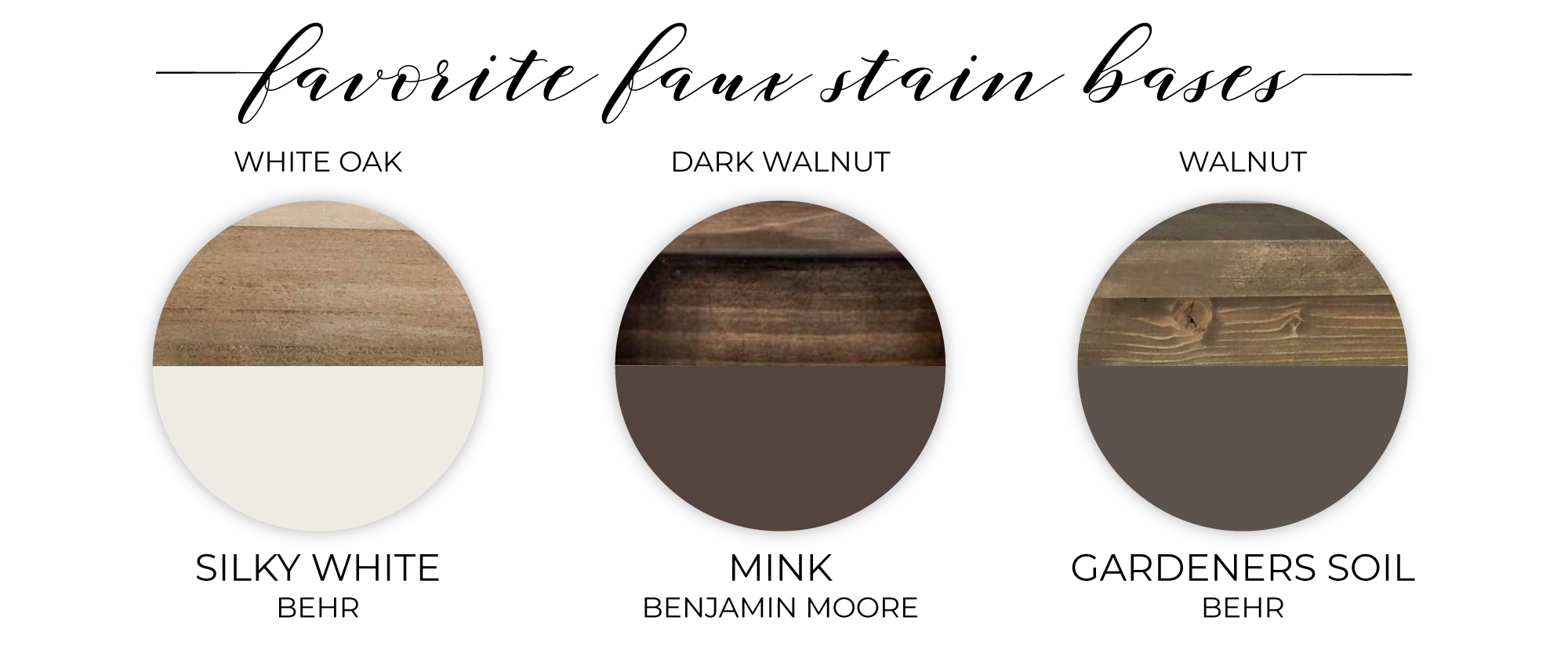 Remember, you aren't limited to these colors! This technique can be done with any color, these are just our tried and true favorites!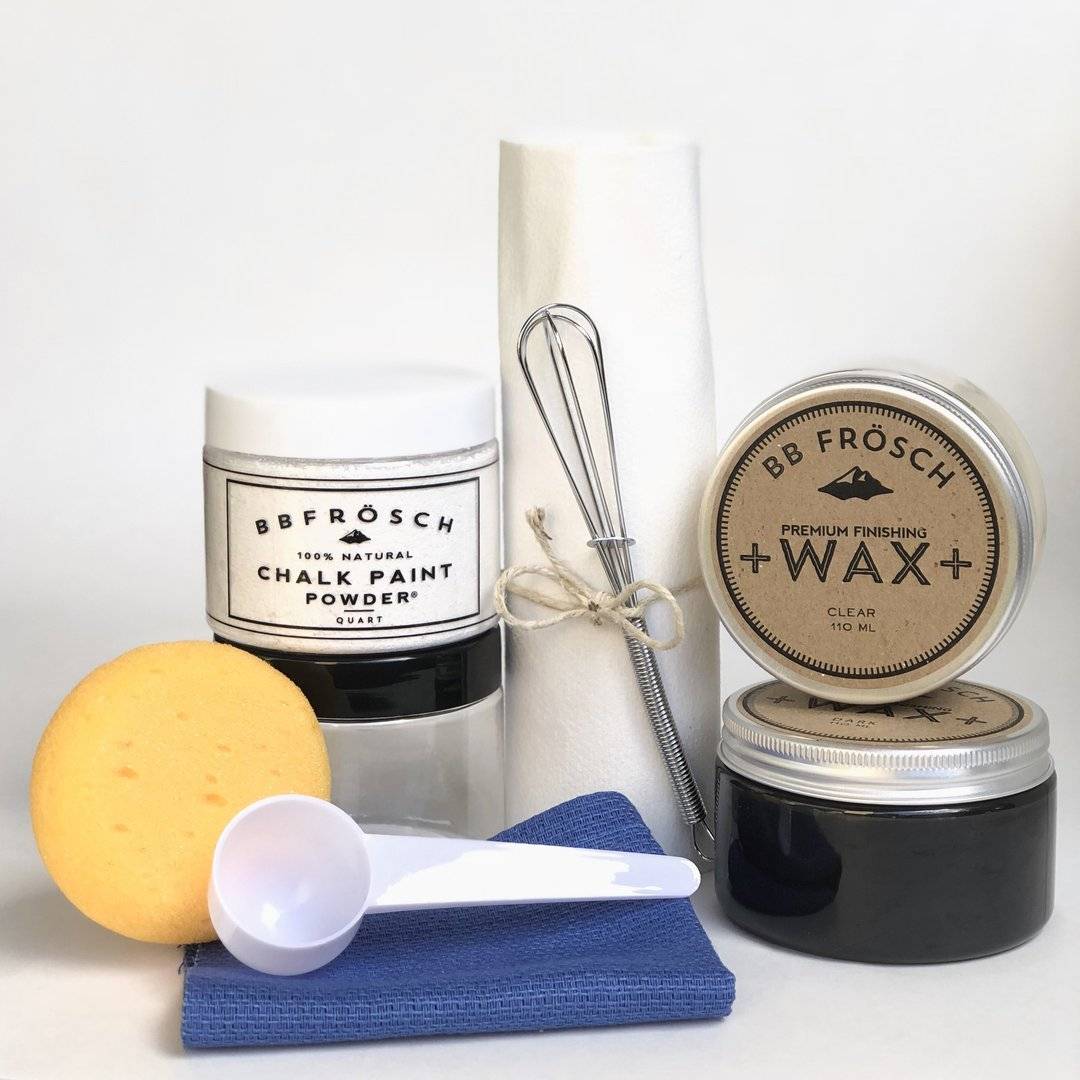 For this technique, our paint has been made into Chalk Paint using BB Frösch Chalk Paint Powder. The BB Frösch CRAFTER'S ESSENTIALS KIT includes everything you will need for this technique and more!
Start with your base color on a plate or tray. Use a wet sponge to add a few drops of water to your paint and mix it in.
Using the same sponge, apply your paint to your wood.
Use a lint free huck cloth to remove any excess paint and moisture as you go.
If you aren't seeing any wood grain through the paint, add more water. If the coverage is too sheer, use more paint.

Once your base paint has completly dried, apply wax.
We use BB Frösch Dark Wax
Use a corner of your wax cloth to get a small amount of wax and rub it into your wood, following the grain.
As you cover each side, use a clean section of the cloth to remove any excess wax.
Only do one or two sides at a time. Remember: wax on, wax off!
You will know when the excess is removed when your cloth begins to glide smoothly, when the piece isn't tacky anymore, and when it starts to shine up a bit.