FEBRUARY LIVE ONLINE WORKSHOPS

Hang out and craft with us live during an Online Workshop! Our February Workshops will be on February 9th, 10th, and 11th. Kits are only available until January 24th and will all ship on January 28th.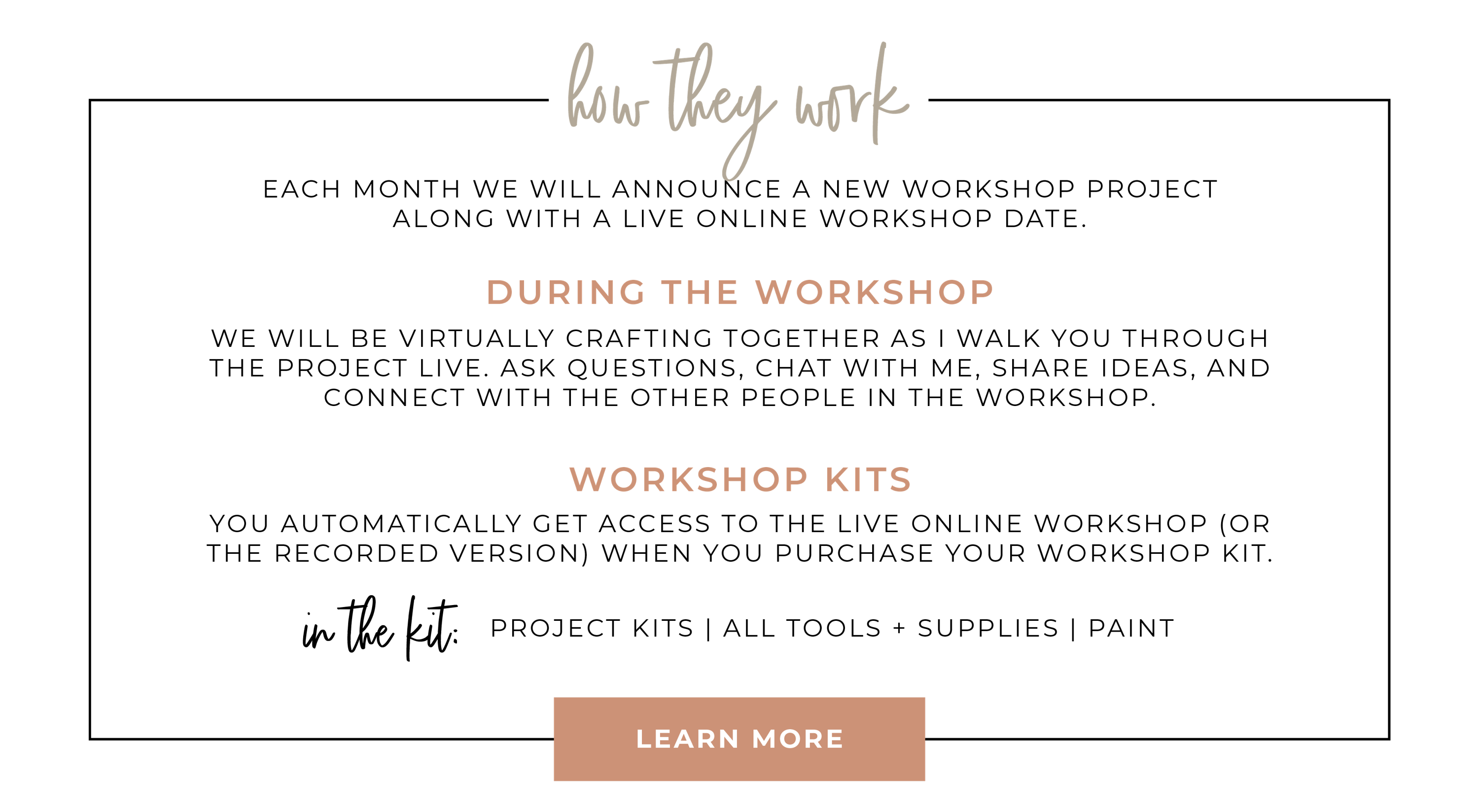 Prefer to get the kits outside of the Workshop Bundle? They are all available a la carte!
Note: the a la carte kits will not give you access to the online workshop.