MAGIC OF CHRISTMAS BANNER SIGN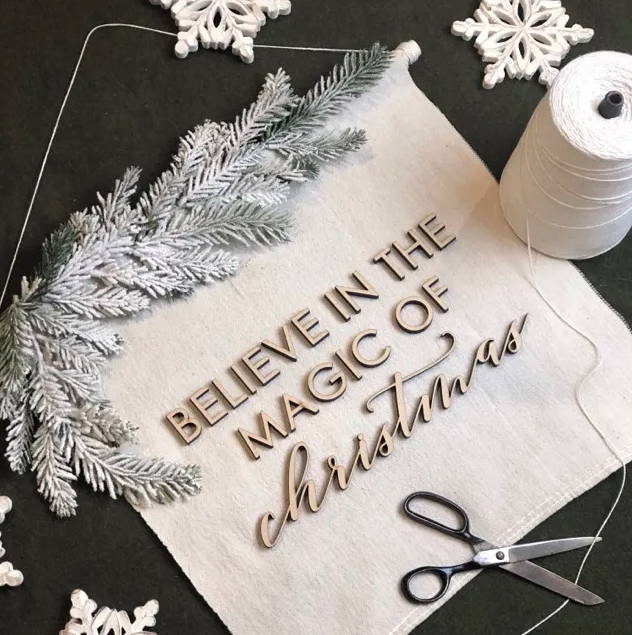 OTHER TOOLS/SUPPLIES NEEDED
Drop Cloth (or other fabric)
Wooden Dowel (or branch)
Scissors
Ruler
String/Twine
Hot Glue + Hot Glue Gun
Faux Greenery (optional)
Browse the steps we used below. Note: there are just a guideline. Feel free to get creative and change it up!
Find a piece of fabric and a dowel or branch that is big enough for your Word Kit.
We used an 18" dowel and a piece of drop cloth about 17" wide.
Cut down your fabric and dowel, if necessary.
Attach your dowel to your fabric using hot glue Work in small sections since hot glue dries quickly.
You can also sew a loop to insert your dowel into, if you prefer.
Add your hanging string by hot gluing each side of the string to the top of your dowel on the outer edge.
Be sure to leave enough slack for hanging.
Then hide your hot glue by wrapping another piece of string around the end of your dowel.
Decorate your banner, if desired.
We added faux greenery, first laying it all out to determine the layout.
Then we adhered it with dabs of hot glue.
Place your template and adhere your letters using the peel & stick backing.